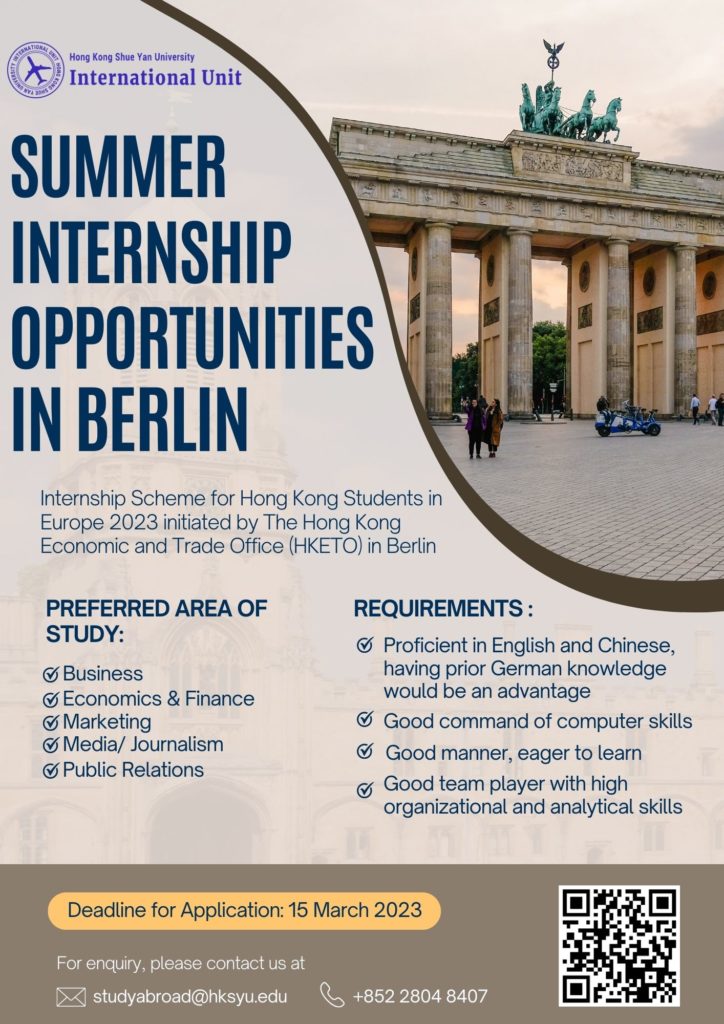 Dear Students,
The Hong Kong Economic and Trade Office (HKETO) in Berlin is now inviting applications for the Internship Scheme for Hong Kong Students in Europe 2023.
You are welcome to apply by submitting the online application form, updated CV and cover letter by 15 March 2023 at https://www3.hksyu.edu/eform/view.php?id=1659492.
To learn more about the programme, please visit the following website.
https://iu.hksyu.edu/wp-content/uploads/2023/02/zipped/Ref%20Internship%20for%20HK%20Students%20in%20Europe%202023-Poster.pdf
Candidates will be shortlisted by the International Unit and recommended to HKETO in Berlin for competing with nominated students from other local universities for the internship offer.
For enquiries, please contact the International Unit (Phone: 2804-8407; Email: studyabroad@hksyu.edu; Address: RLB501, Research Complex). Thank you.
International Unit