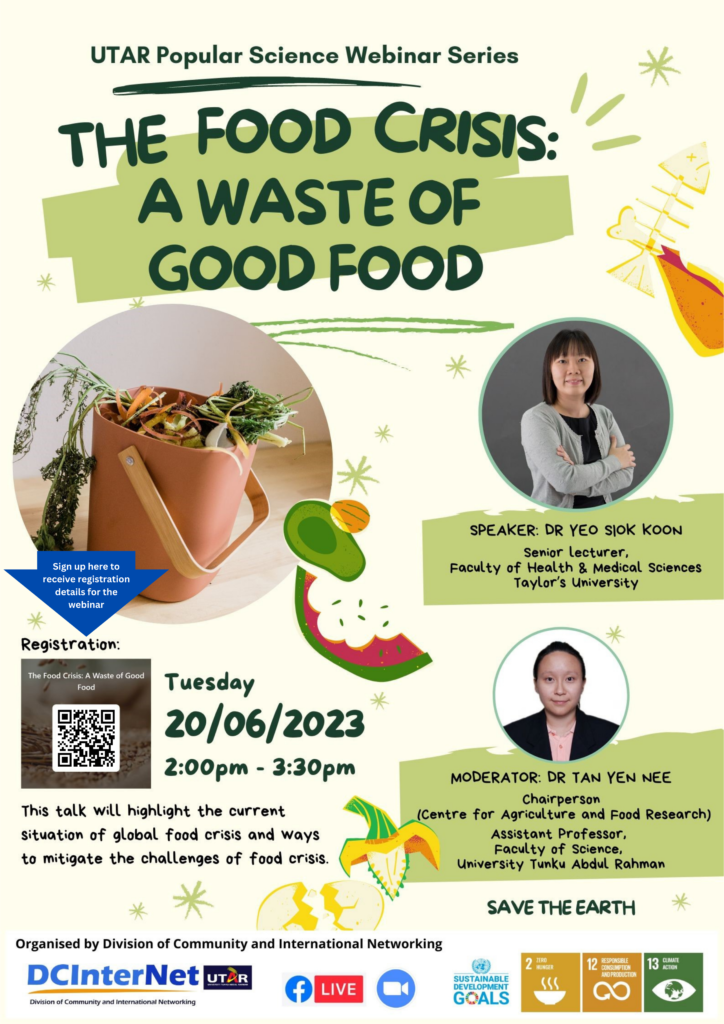 Dear all,
You are cordially invited by Universiti Tunku Abdul Rahman (UTAR), our partner university in Malaysia, to join a webinar on "The Food Crisis: A Waste of Good Food".
Date
20 June 2023 (Tuesday)
Time
2:00 PM – 3:30 PM
Platform
Zoom
Admission
FREE to all
Speaker:
Dr Yeo Seok Koon

Senior Lecturer, School of Biosciences, Faculty of Health & Medical Sciences, Taylor's University

Moderator:
Dr Tan Yen Nee

Chairperson (Centre for Agriculture and Food Research), Assistant Professor, Department of Agricultural and Food Science, Faculty of Science, University Tunku Abdul Rahman
Sign up here to receive registration details for the webinar.
Sincerely,
International Unit
Disclaimer: This announcement is prepared based on the interpretations of information provided by our partner university. It is for your reference only. Please refer to the websites of the relevant programmes for the exact details.