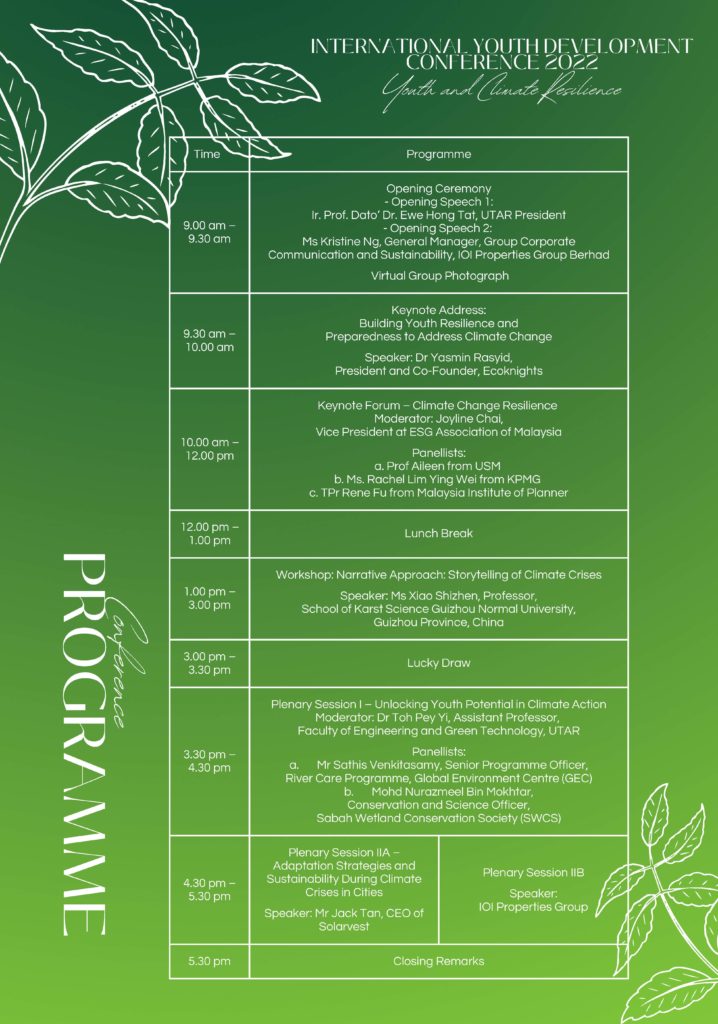 Dear Students,
You are invited by Universiti Tunku Abdul Rahman (UTAR), our partner university in Malaysia, to join the International Youth Development Conference on the theme of Youth and Climate Resilience on Saturday 26 November 2022, from 9 AM to 6 PM.
The programme will allow participants to have a clearer understanding of how higher learning institutions can, with the participation of youth, play their role in achieving the Sustainable Development Goals (SDGs) as well as preparedness against climate change. It is also a platform for students and youths to discuss and share ideas for enhancing resilient cities as well as adaptation solutions to climate crises.
If you are interested in participating in the programme, please sign up here to receive further details from the International Unit:
https://www3.hksyu.edu/eform/view.php?id=1589899
Sincerely,
International Unit
Disclaimer: This announcement is prepared based on the interpretations of information provided by our partner university. It is for your reference only. Please refer to the websites of the relevant programmes for the exact details.