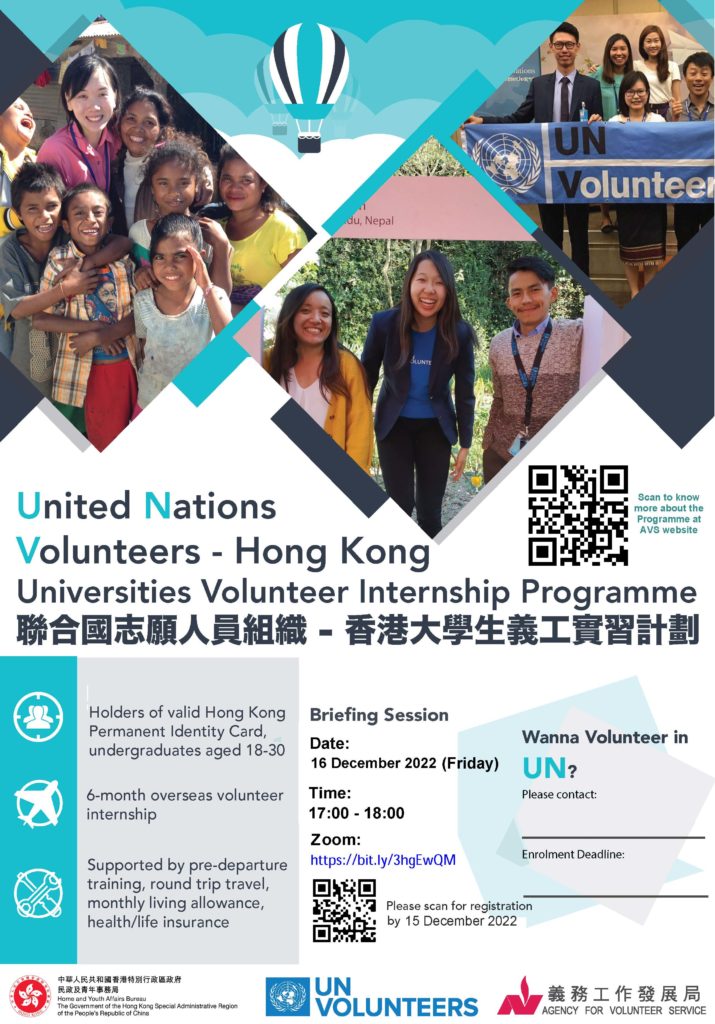 Dear Student,
You are invited to join the UNV-Hong Kong Universities Volunteer Internship Programme from March to August 2023.
Successful candidates will have a chance to volunteer in the UN agencies/field units in Indonesia, Malaysia, Nepal and Thailand. They can contribute to global peace and development, gain exposure and experience, and build their capacity with a broader perspective.
The Programme is funded by the Home and Youth Affairs Bureau and launched by the Agency for Volunteer Service (AVS).
A Briefing Session will be held on Friday, 16 December, from 5:00 pm to 6:00 pm via Zoom. Please register via https://bit.ly/3hgEwQM for participation.
To learn more about the programme, please visit the AVS website (https://www.avs.org.hk/eng/UNV) for more details.
Students interested should apply to AVS (unv@avs.org.hk) by 29 December 2022.
Sincerely,
International Unit